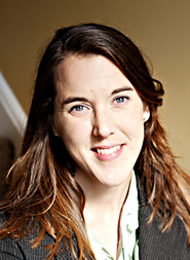 About Dr. Amanda Guthrie, ND, RP
Dr. Amanda Guthrie practices with a patient-focused approach where listening to and understanding her patients are her top priorities. She blends scientific research with holistic healing methods and maintains a strong focus on the mind-body connection.
As a Naturopathic Doctor, Dr. Guthrie offers guidance in adopting a healthier lifestyle and prescribes natural therapies to both treat and prevent illness.
As a registered psychotherapist, she has extensive training in Mindfulness-based Cognitive Therapy (MBCT) and Cognitive Behavioural Therapy (CBT) and offers practical and goal-oriented therapy. Rather than simply talk about your problems, Dr. Guthrie will listen, reflect and then help you implement solutions to problems or to make changes in your thinking patterns and actions.
Dr. Guthrie treats patients in a holistic way, emphasizing the importance of achieving mental and emotional health as well as physical health. The philosophy of her practice is based upon a dedication to help patients reach their optimal state of wellness one step at a time.
In addition to seeing patients at her clinic, she is a faculty member at The Centre for Mindfulness Studies in Toronto, where she facilitates MBCT and CBT groups  for people with depression and anxiety disorders.
Dr. Guthrie is also a past clinical and academic faculty member at the Canadian College of Naturopathic Medicine where she provided supervision over-seeing the treatment of patients in the teaching clinic as well as teaching the psychology curriculum to the naturopathic medical students.
Background
Dr. Guthrie completed her pre-medical training at Trent University (Peterborough, Ontario) and Dundee University (Scotland), receiving a Bachelor of Science majoring in Biology. After working in the hospital setting, she decided to combine her love of nature with medicine and embarked on a career in Naturopathic Medicine. She obtained her designation as Naturopathic Doctor after four years of full-time study at the Canadian College of Naturopathic Medicine, and clinic internships at the Robert Schad Naturopathic Clinic and Anishnawbe Health Toronto.
After practicing naturopathic medicine for 9 years, Dr. Guthrie advanced her clinical skills by also obtaining her designation as a Registered Psychotherapist, practicing Cognitive Behavioural Therapy (CBT) and Mindfulness-based Cognitive Therapy (MBCT).
Dr. Amanda Guthrie is certified by the North American Board of Naturopathic Examiners, and is a member of The College of Naturopaths of Ontario and The College of Registered Psychotherapists of Ontario.